Magazine layout Place/Space
Included in Steven Heller's, "Design School Confidential" (2009) Fourth Year Typography III, University of Hawaii Project goal: to document, analyze, and interpret typography in landscape. Students used typography to illustrate the identity of each location. Using the definition of "place" and "space" by French literary theorist Michel de Certeau, students designed two books (11x16 inches), twelve pages each. My location: Kapahulu. The collective point of view ("place",the concrete properties of the area) sees Kapahulu as a means of getting to Waikiki or H1(Hawai'i's main highway). I used the word, thoroughfare, to represent this. The "place" book was made to make the reader to move quickly through the book. This makes the reader pass through Kapahulu, using it as a thoroughfare. The "space" (the private perspective of Kapahulu) is one of preservation. Though situated next to tourist filled Waikiki, Kapahulu has retained its old buildings and businesses and resisted the commercialization of Waikiki. The book is arranged so that the reader will be directed to pages and then forced to return to previous pages. This forces the reader to preserve what they have read. From this project I have learned that every typographical element whether it be a changing of point size, leading, or tracking, can never be done arbitrarily. All these elements create a typographic language that further audience comprehension of your desired message.
Page spreads from "Preservation" book.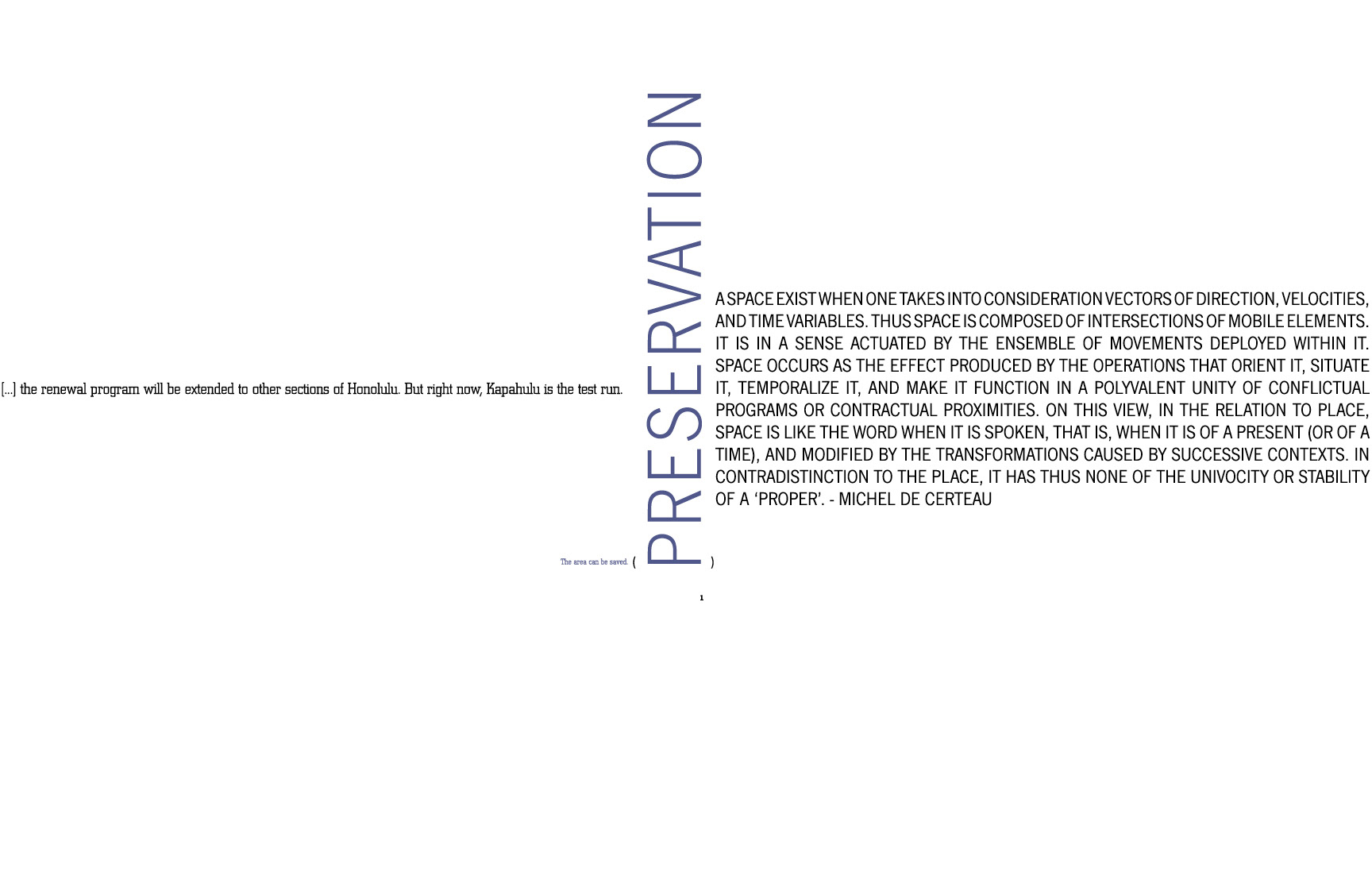 Page spreads from "Thoroughfare" book.